1- Education
You should come to TCU because the education is phenomenal.
TCU has a plethora of programs to accommodate for every person. TCU hosts Business, Communication, Education, Fine Arts, Honors, Liberal Arts, Nursing & Health Sciences, and Science & Engineering Colleges. Of these, many have been nationally ranked and recognized for their outstanding prestige.
U.S. News ranked the Neeley School of Business in the top 5 in the nation for MBAs with the Most Financial Value after Graduation. Multiple Honors College professors have been named to the Princeton Review list of the top 300 professors in the country. Broadway boasts a number of TCU graduates, research studies for Science & Engineering and Nursing & Health Sciences are abundant, and students are engaged in hands-on experience throughout their college career!
Graduating with a TCU degree says a lot.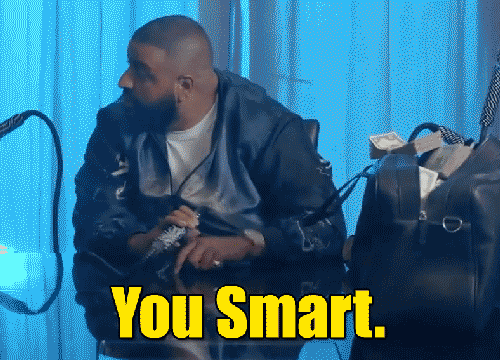 2- People
You should come to TCU because the people are one-of-a-kind.
I'm convinced that every person at TCU has an incredibly big heart. The students and faculty here are inviting, kind and selfless. You'll find friends for a lifetime!
3- Fort Worth
You should come to TCU because FuNkY TowN iS fUN!
Fort Worth not only is home to the Horned Frogs, but is also a center of culture, food, and FUN! The legendary stockyards, Fort Worth zoo, downtown area, cultural district, Botanical Gardens and Trinity River trails are just a few of the Cowtown highlights. However, I'm personally a huge fan of Magnolia Avenue in Fort Worth! This up-and-coming area has several great restaurants and places to spend time on the weekend. If these options aren't enough, you can venture to other towns in the metroplex that have more events, restaurants, museums, parks and fun! There's something for everyone!
4- On Campus Fun 
You should come to TCU because there the community and fun never end on campus.
Student Government and The Crew (an on-campus organization that specializes in fun) work together to build up community on campus. To do so, they create hundreds of events that take place throughout the year. One of my favorite events was Wednesday Swine Night! They brought adorable baby piglets on campus for you to play with, passed out mocktails and had other fun activities to do. It made a boring Wednesday wonderful and was a perfect study break!
Movie nights, obstacle courses, concerts, comedians, theme nights, bouncy houses, dunk tanks, free food, and much much much more. There's always something to do on campus!
5 – New Development 
You should come to TCU because it seems like everything is new!
TCU is always building and renovating! We just finished off a Multi-Purpose building that boasts of 4 new on-campus restaurants, study rooms and offices. The Mary-Couts Burnett library has been renovated with new study rooms, computer labs and a café that connects to Reese-Jones, another brand new building with classroom and upscale features. They have recently built a new parking garage by Frog Alley and are in the process of building another parking garage in Worth Hills.
Additionally, TCU released their reconstruction plans for Worth Hills. Within the next two years, TCU will start rebuilding all of the Greek housing!
Texas Construction University is definitely a thing. You get a new building, you get a new building, EVERYONE GETS A NEW BUILDING!
6 – Freaking. Football. 
You should come to TCU because our football season is the best season in Horned Frog country.
In case you haven't kept up with TCU's incredible football season, let me give you the details. Our team rocks. We finished the season 11-2, defeated Oregon in the Alamo Bowl game, and rank as No. 7 in the AP polls. Next year's season is going to be even better, so you should head down to Fort Worth to cheer us on!
Don't flip out over making a college decision.
We already know what's best for you. COME TO TCU.
Madison Burnett is a junior Speech Language Pathology major. She is from Little Rock, Arkansas and she serves on the executive council for Zeta Tau Alpha.